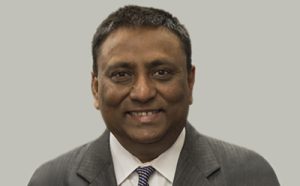 Author: Emma Shuster, Sports Editor
On October 10th, Montgomery College will host the tenth annual International Peace Day pick-up soccer event. This is a very popular event as it attracts students from all three campuses. While students come and go over the years, Dr. Sanjay Rai has maintained a significant role in the event every year. The following responses are from Dr. Sanjay Rai, who has played goalie in the event every year.
What is your current position at Montgomery College?
a.) I am currently the Senior Vice President for Academic Affairs and the Chief Academic Officer.
Have you participated all ten years?
a.) Yes.
Describe the history of the event?
a.) English Professor Sally McClean wanted to begin this event to raise awareness for international peace. She was looking looking for assistance, so I stepped into play. This event was designed in order to celebrate International World Peace Day, which is September 21. I am a firm believer that peace is essential in order for a society to function. Soccer is an international sport played by thousands of people. Montgomery College is proud to have both a men and women's soccer team. This event not only attracts the soccer team but different students and faculty members as well, all of different backgrounds. The event allows students to connect through a sport they all understand. Not only are we working towards the goal post, but also towards events and objectives in our current society.
Why did you decide to play goalie in this event?
a.) I decided to play goalie because of my physical limitations. I love the game of soccer and wanted to be involved.
How is the turnout every year?
a.) People typically come and go throughout the day. Usually, around 50 students show up. The students mix and match on different teams, keeping the game going.
How does the Germantown campus benefit from this event?
a.) Germantown is a very special campus. It brings the students from all three campuses closer together.
What changes have you noticed over the years?
a.) The event becomes larger every year. More and more students continue to show up, not just the Montgomery College soccer teams. This event is similar to a mini world cup. Almost every country is represented with each nation represented by a team.
Has it been difficult to find time to participate in the event every year?
a.) Of course it has. However, it is a pleasure to be out of the office and other meetings. How often does one have the opportunity to play soccer with other students and faculty members?
Why is it important that you continue to participate every year?
a.) We are a part of the leadership of the college and representing it. It sends a strong message that international peace is an important part of who we are as a college and community.
What is your background with soccer?
a.) Growing up in India, there was not much to afford. I began playing soccer as a young child with my family and friends. Soccer has changed me as a person. Soccer taught me the importance of the concepts of hard work, thinking, anticipation, outcome, and team work. Not only did I learn how to use them in the game of soccer, but apply them in my everyday life as well.
Do you regularly follow soccer?
a.) Absolutely! During the world cup, I rooted for Mexico. However, I am historically a fan of Brazil, because of Pele, who I believe is one of the greatest men to ever play the game.
What do you take away from this event?
a.) Soccer brings enjoyment to my life. In terms of the present, I have the opportunity to connect with faculty and students of many different backgrounds. I get to play the game I grew up playing, this time in a different light. People from different backgrounds and countries can come together, work together, and enjoy. We all take something away from this. After all, what can be better than that?