By Aisha Sowe
February is Black History Month in the United States and Canada. This is an important time to acknowledge Black people, history, and culture. Even outside of the 28 (29 if leap year) days we have in the year, honoring Black culture is still important to acknowledge and educate ourselves on. 
In this article, I will be recommending films by Black creatives that you can watch on different streaming platforms. These films are all centered either around love, joy, and success within our community. Whenever there are recommendations on Black movies, TV shows, and even books, a lot of times these pieces of said media have Black trauma such as slavery and police brutality. With that being said, here are ten Black films that center around positivity. 
Vampire in Brooklyn (Hulu)
If you are interested in vampires in media such as Twilight, The Vampire Diaries, and Buffy the Vampire Slayer, this is the movie for you, but with a twist! This horror film is not your average love story as the plot follows Maxamillian (Eddie Murphy), a Black vampire who becomes a phenomenon in the city as he is the only vampire left in the world. No matter what people can attempt, Maximilian is unable to die due to the environment that he is in. As this becomes a shock of who he is, Detective Rita Veder (Angela Bassett) investigates this mysterious being, but the pair begin to spark some chemistry. 
Life Without Basketball (Hulu)
Life Without Basketball is a documentary that follows Bilqis Abdul-Qaadir, a young Muslim woman who played college basketball for the University of Memphis and Indiana State University. Abdul-Qaadir wears the Islamic headscarf, hijab and did so while playing basketball, making her the first Division I athlete to do so. As she exercises her right to religious freedom, a ruling is out in a place that exempts players from wearing religious headgear, including the hijab. This documentary showcases the challenges that Abdul-Qaadir had to go through with basketball while remaining true to her faith. Although you get to see her challenges, there is the success that she accomplishes throughout her career. 
Really Love (Netflix)
Another romance movie on this list is Really Love. This film is about two young individuals who quickly fall for each other. Isaiah (Kofi Siriobe) is an artist and Stevie (Yootha Wong-Loi-Sing) is a law student. Really Love was filmed and set in Washington D.C., so you get to sense the story with knowledge already at hand in terms of the setting. However, the theme of gentrification takes place and this topic is important to bring up as this has been an ongoing issue.
Good Burger (YouTube)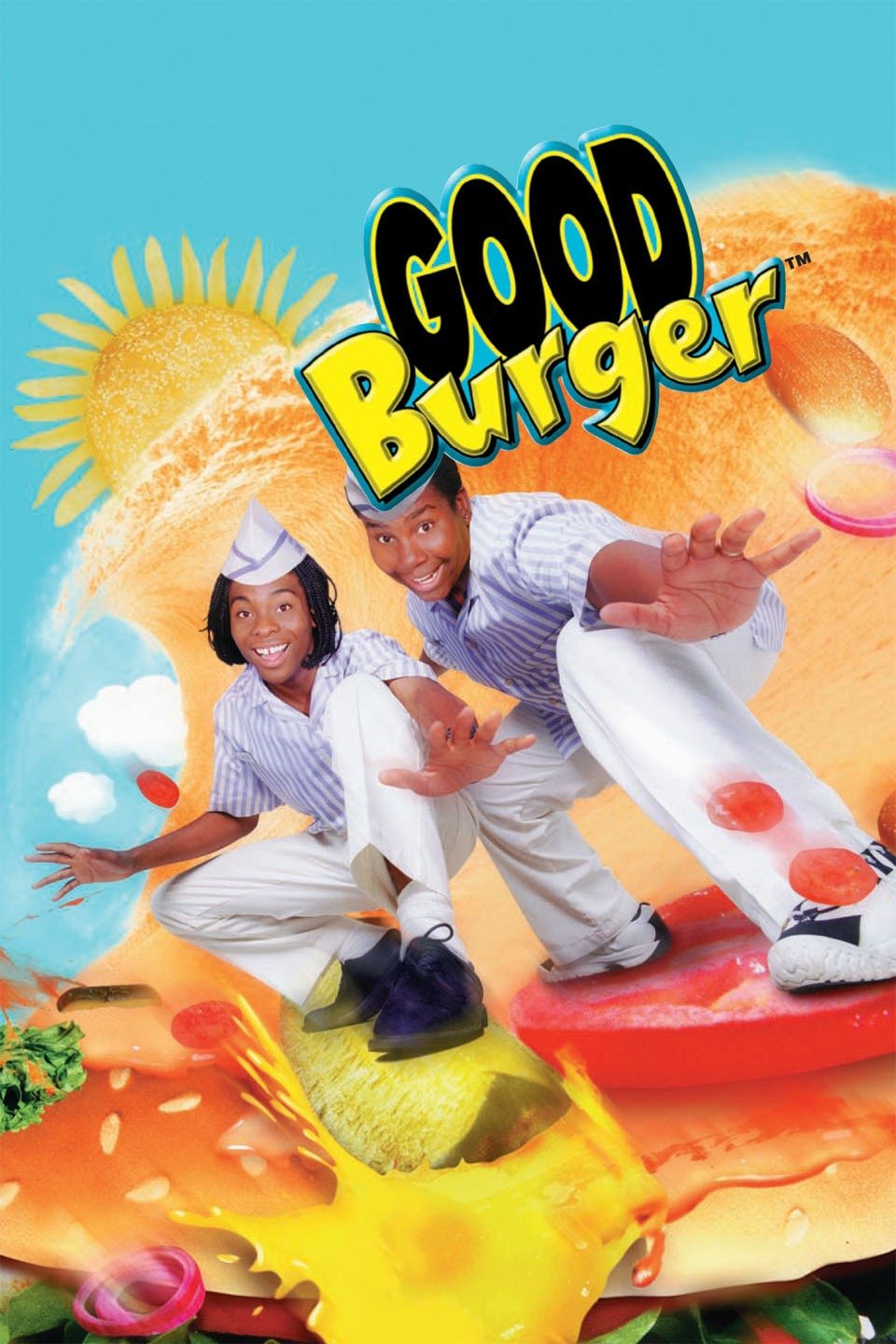 If you grew up in the 90s and early 2000s, Good Burger is a nostalgic selection from this list. While the majority of the cast are not Black, the story centers around two teenagers, Dexter (Kenan Thompson) and Ed (Kel Mitchell) as they spend the summer working at the restaurant, Good Burger. This film is such a witty comedy and many who have grown up with the film will guarantee that you will have a fun time watching Good Burger.
The Longshots (YouTube)
This is another film based on a true story but told in a biography format. The Longshots follow Jasmine Plummer (portrayed by Keke Palmer), who became the first female quarterback at age 11 for her local Pop Warner football team in Minden, Illinois. Her uncle, Curtis Plummer (portrayed by Ice Cube) coaches the football team in order for the team to succeed and head to the championship. 
Soul Food (HBO Max)
Soul Food is another Black classic with well-known actresses such as Vivica A. Fox, Nia Long, and Vanessa Williams. This film is a comedy-drama about a family that puts their family drama to the side with the presence of the matriarch Mother Joe (Irma P. Hall) cooking and serving soul food. When Mother Joe is diagnosed with diabetes and is hospitalized, tensions in the family start to rise again. However, her grandson, Ahmad (Brandon Hammond) decides to learn how to cook soul food in order for the family to bond again.
Queen of Katwe (Disney+)
Similar to Life Without Basketball and The Longshots, Queen of Katwe is also based on a true story revolving around a young Black girl competing in sports. But for Ugandan Phiona Mutesi (portrayed by Madina Nalwanga), she becomes a chess prodigy in order to become a competitor in the World Chess Olympiads. Robert Katende (Portrayed by David Oyelowo) teaches Mutesi how to play chess and helps her gain many opportunities through this sport. If you enjoyed The Queen's Gambit, you might like Queen of Katwe as well. 
Black is King (Disney+)\
This was a popular film that was released last year on Disney+ as the film was written and directed by Beyonce. Black is King is more so a musical film and visual album as the story is inspired by The Lion King as well as the soundtrack album to the 2019 live-action of the same name, The Lion King: The Gift. Beyonce did a wonderful job at recreating the story of Simba with elements of Afrofuturism, Pan-Africanism, and overall Black pride. 
Just Wright (Hulu)
Just Wright is a romantic comedy starring Queen Latifah and Common. Leslie Wright (Latifah) is a physical therapist and works with basketball player Scott McKnight (Common) when he gets an injury. During this time, Wright falls for McKnight, but when her friend Morgan (Paula Patton) intervenes in the relationship, a love triangle starts to form. 
Concrete Cowboy (Netflix)
The last movie on the list is Concrete Cowboy. This film is about a teenager named Cole (Caleb McLaughin) who spends the summer in Philadelphia with his estranged father Harp (Idris Elba) after he gets into excessive trouble in school. Cole then discovers that his father lives in a small community of other Black cowboys where they raise horses. The story behind Concrete Cowboy is fictional, however, the film is inspired by African-Americans who raise horses in Philadelphia. The Fletcher Street riding community spoke at the end of the film to discuss their history as well as challenges they have faced. 
These are just ten of the many Black films that you can watch that do not center on Black trauma and pain. Again, the intention of this article is that these movies are not reserved to be watched only in February, but in all the other 11 months of the year. I hope that this list was helpful!