Written by Roselind Dominguez
Future Link 
Future Link is a free program designed to help MC students with the tools, skills, and resources they need to reach self-sufficiency. The objective of the program is to provide students with an equal opportunity at success by overcoming challenges and the achievement gap. The two-phase program approach offered by Future Link gives students the tools they require to become independent by fostering connections, competence, and confidence. 
Phase 1 
Seminar  / Self-Advocacy & Career Development 
The first phase of Future Link's curriculum purpose is to provide students with essential assistance and resources to help them build the skills they need to thrive in college and beyond. This phase is a 15-week seminar that takes place at Montgomery College Rockville for students to collaborate with peers and strengthen their skills for future job interviews, group collaboration, etc. Through the seminars, students learn a variety of communication skills, time management, critical thinking, career exploration, identifying strengths, and a growth mindset. Afterward, students prepare for their informational interview by creating a list of questions to ask and then conducting a roleplaying informational interview. The purpose of the informational interview is to connect with experienced professionals in the student's career of interest and learn about that career path.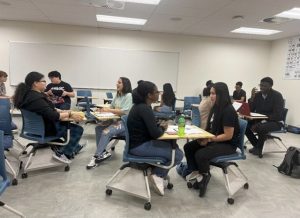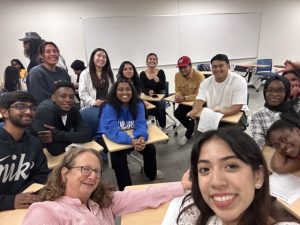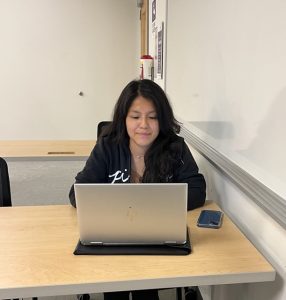 Future Link's seminar classrooms/students are preparing for their informational interviews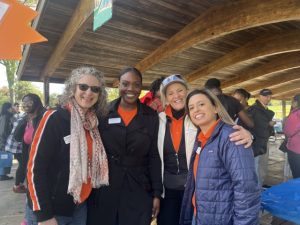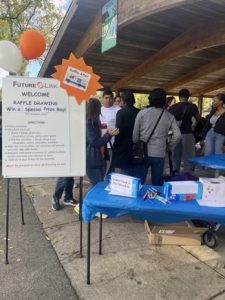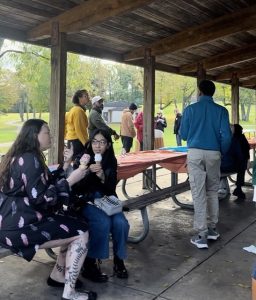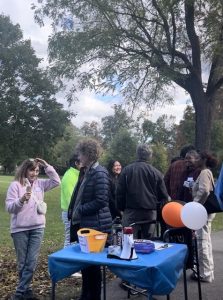 Future Link's Annual Picnic was a great opportunity for MC students to network with mentors from various career paths and former students who have been a part of Future Link. 
Phase 2 
One-on-One / Personalized Support 
A variety of customized services, including paid internships, academic guidance, career coaching, mentorship, scholarships, and more, are offered in the program's second phase. The team at Future Link routinely follows up with students and offers guidance on a variety of topics, such as their studies, careers, finances, and their personal lives. The second phase of the program involves scholarships, which are meant to assist students who are pursuing post-secondary education financially. Future Link works to place students in paid internships in fields related to their career goals, giving them a worthwhile experience that will aid them in becoming ready for the workforce. 
Their ultimate goal is for students to have fulfilling careers that lead to financial independence and self-sufficiency. By assisting several students in reaching their academic objectives, the Future Link program has helped close the accomplishment gap in Montgomery County. 
Interested in joining Future Link? They are accepting applications to participate in the Spring 2024 Future Link Seminar: https://futurelinkmd.org/student-application/
 For more information, visit  futurelinkmd.org